Initially designed to serve as boating shoes, Crocs are now one of the most casual yet stylish footwear out there. Whether you're going to hang out with your friends or to do grocery shopping, Crocs will be your best friend in pretty much every situation.
To be even more adaptable, Crocs come with a variety of types. One of the common ones is also known as Fuzzy Crocs.
Fuzzy Crocs are very similar to Classic Crocs nonetheless, their main purpose is to keep your feet warm and at ease which is ideal during winters. This happens because they contain a fur lining that is made of a soft material similar to felt, only softer.
If you are one of us and own a pair of fuzzy Crocs you might find yourself in a situation where your fur Crocs don't look so fresh anymore. In this article, we'd like to share our tips on how to keep your lined Crocs clean.
Essential tips for the safe handling of Fuzzy Crocs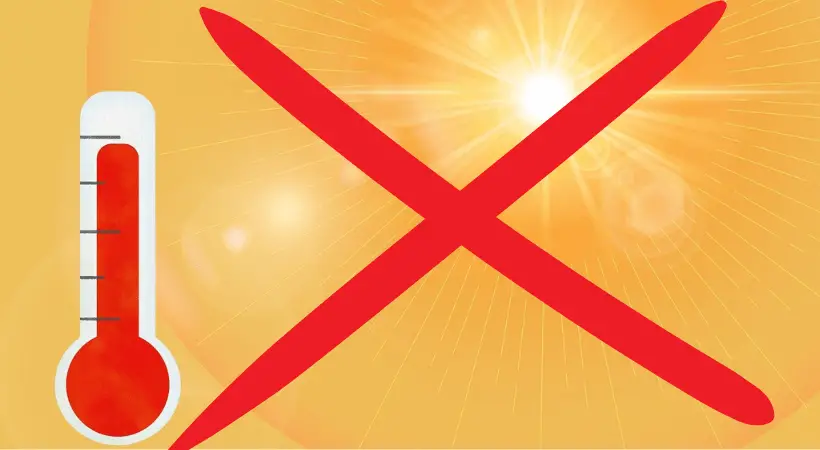 As we mentioned above, Crocs are made of Croslite. With this material, you need to be extra careful during the washing process— be it in a washing machine or by hand.
For Croslite, temperature matters the most! Avoid exposing your Crocs to high temperatures. That tends to cause Crocs to shrink, which oftentimes is quite undesirable.
In addition to that, make sure you work attentively with the type of chemicals you use to clean your Crocs. Ensure that your chemicals are not too harsh as this may damage your Crocs.
Finally, you always have an option to wash your Crocs in the washing machine. Here, you need to be very mindful of the settings you use. Avoid settings higher than 86°F (30°C) and to prevent deformation – secure your Crocs in a bag or a pillowcase before tossing them in the washing machine.
Whichever Crocs cleaning method you choose to use, make sure you read more about it to evaluate any potential harm it can cause.
How to clean and restore Fur-lined Crocs
Moving on to our main question — how exactly can we clean our fleece-lined Crocs safely and make them look brand new again?
Method 1: Washing Fuzzy Crocs by hand
Coming from the company itself, the safest way to clean lined Crocs is handling them by hand. The instructions are as follows :
Make a solution of cold water mixed with a mild laundry detergent.
Soak your Crocs in the solution for 5 – 10 minutes.
Use a scrubber or a brush to brush the outer part of your Crocs along with the inner fleece lining.
Use the brush to thoroughly clean the fur lining.
Rinse thoroughly with cold water.
Air dry your Crocs.
Method 2: Using a Washing Machine
The alternative method to clean your fuzzy Crocs is in a washing machine. It is advised to only use a washer when your fuzzy Crocs are still not great after washing them by hand.
Set your washing machine to a handwash cycle or any other gentle mode with a temperature setting not higher than 86°F (30°C). In addition, make sure that the spin and dry functions of your washing machine are also switched off. Add a tad of mild laundry detergent, put your fuzzy Crocs in a mesh bag and toss them in. You're now ready to start the cycle.
After it's done, leave your Crocs to air dry.
How to clean White Crocs with fur?
If you own a pair of white Crocs, you must be well aware of how quickly they get stained. But fret not – cleaning white Crocs with fur is easy. Here is all you need to do:
Remove and wash the lining of your White Crocs separately.
Soak your White Crocs in cold water and lightly brush to remove the stains, you can even machine wash them.
If the Crocs have hard stains which are difficult to get rid of then make use of bleach to clean them.
Cleaning Fuzzy Crocs with Detachable Fur
Some Crocs types come in with detachable fur which comes handy when cleaning.
How to remove detachable fur from fuzzy Crocs?
Start by removing the liners. Usually, the fur in Crocs is in the form of clip-ons that makes it easy to remove them.
Firstly, place your shoes in front of you with the heels facing towards you. Then tuck your finger under the liner and flip it so that it turns inside out. Subsequently, apply pressure on the rivets that are used to clip the lining to the exterior. Once the lining comes right off the buttons, pull it out gently until the fuzz comes out.
How to wash Crocs with detachable fleece lining?
From here on you can simply wash the fur lining in case your Crocs aren't dirty itself. Otherwise you can proceed to wash your Crocs after removing the fleece lining.
While you may be able to wash your Crocs safely in a washing machine using specific settings, we don't recommend washing the fuzzy lining of Crocs in a washing machine as the vigorous process might render the lining and wear it out.
Simply wash it under running cold water. Grab a hard bristle brush and brush the fur lining thoroughly. Finally, leave it to air dry.
Cleaning fuzzy Crocs with non-detachable fur
The Crocs company has launched various fuzz-style Crocs. While some of them have a removable lining, some do not, for instance – Classic Lined Crocs. Now the question that arises is how exactly shall we wash them?
Tossing Classic Lined Crocs in your washing machine is not an appropriate method, instead, the company advises gently cleaning your precious Crocs with warm water and mild soap to remove dirt, stains, and debris. You may then leave them in a well-ventilated area to dry out.
How to make your fuzzy Crocs fluffy again?
If you wear your fur-lined Crocs regularly, they may not remain as fluffy as they were when you first acquired them. Luckily, the reverse process of re-fluffing your fuzzy Crocs is fairly simple.
At the time when you are washing your Crocs, use a brush with hard bristles. Don't be afraid to apply some force, if your fur lining isn't damaged – it is quite durable.
Simply grab a dry brush and brush the fur lining against the direction fur points to. Do so until it has restored its initial fluffiness.
Do your Fuzzy Crocs smell?
There are a multitude of reasons as to why your Crocs may smell. The most common reason is due to the mixture of sweat and water moisture inside. If not treated, it may cause your feet to stink too.
To get rid of this odor all, follow these steps:
Create a solution of three portions of vinegar mixed with one portion of baking soda.
Spread a generous amount on the inside of your Crocs using a brush and let it sit for five minutes.
Soak your Crocs in a bucket of cold water for 2 – 3 hours.
Leave your fuzzy Crocs to air dry.
To banish foul odors in the future, keep Crocs in bright and well ventilated areas since dark and damp areas cause Crocs to become malodorous.
How to to dry fuzzy Crocs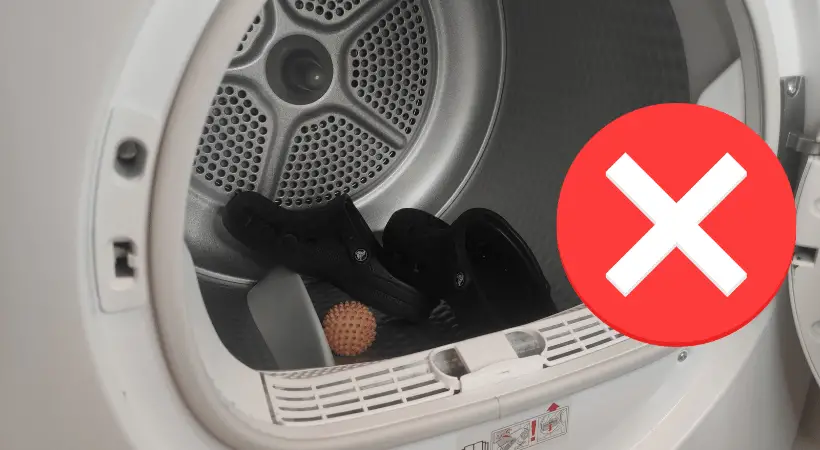 The best way to dry fuzzy Crocs is to air dry them by placing them in a well-ventilated area.
To speed up the process you may place your fuzzy Crocs in an open plastic bag and direct it in front of an electric fan. That will enable a better air circulation and result in a faster drying process.
Avoid placing fuzzy Crocs under the sun on hot summer days as heat may cause your Crocs to shrink and lose their shape. Tumble dryer is also not recommended due to the high heat it emits.